Assam, located in northeastern India, is known for its scenic beauty, rich cultural heritage, and diverse wildlife. The state offers a wide range of attractions, from ancient temples and historical sites to national parks and tea gardens. In this article, we will explore the top 10 best places to visit in Assam, highlighting their unique features and attractions.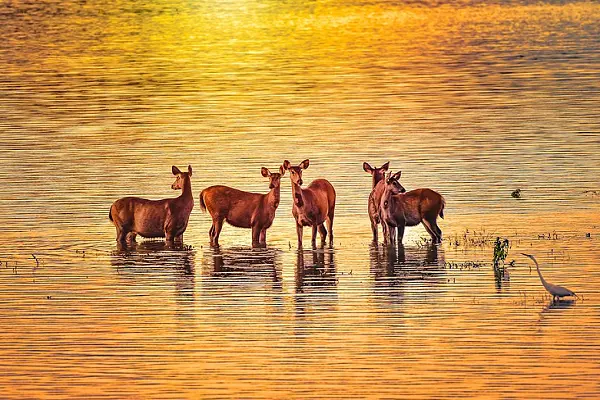 Kaziranga National Park
Kaziranga National Park is a UNESCO World Heritage Site and a must-visit destination in Assam. It is home to the endangered one-horned rhinoceros and boasts the highest density of tigers among protected areas in the world. Visitors can enjoy jeep safaris and elephant rides to explore the park's diverse flora and fauna.
Majuli Island
Majuli Island is the largest river island in the world and a cultural hotspot in Assam. It is known for its vibrant Vaishnavite culture, traditional mask-making, and unique festivals. The island offers picturesque landscapes, lush greenery, and a serene environment, making it a paradise for nature lovers.
Kamakhya Temple
Located in Guwahati, the Kamakhya Temple is one of the most important Shakti Peethas in India. It is dedicated to the Hindu goddess Kamakhya and attracts thousands of devotees every year. The temple architecture, religious significance, and panoramic views of Guwahati city from the top make it a must-visit destination.
Manas National Park
Manas National Park is another UNESCO World Heritage Site in Assam, known for its breathtaking natural beauty and diverse wildlife. It is home to several endangered species, including the Bengal tiger, Indian elephant, and pygmy hog. Visitors can explore the park through jeep safaris, elephant rides, and river rafting.
Sivasagar
Sivasagar, also known as Rangpur, is a historically significant town in Assam. It was the capital of the Ahom Kingdom, and its attractions include ancient temples, palaces, and tanks. The most prominent sites in Sivasagar are the Rang Ghar, Talatal Ghar, and Sivasagar Tank, which reflect the grandeur of the Ahom dynasty.
Hajo
Hajo is a small town located on the banks of the Brahmaputra River, known for its religious diversity. It is home to significant religious sites, including the Hayagriva Madhava Temple, Powa Mecca Mosque, and Kedareswara Temple. The town's tranquil ambiance and spiritual aura make it an ideal destination for seekers of peace and harmony.
Tezpur
Tezpur, often referred to as the "Cultural Capital of Assam," is a picturesque town situated on the banks of the Brahmaputra River. It is known for its ancient ruins, historical monuments, and scenic beauty. The Agnigarh Hill, Bamuni Hills, and Mahabhairab Temple are some of the major attractions in Tezpur.
Nameri National Park
Nestled at the foothills of the Eastern Himalayas, Nameri National Park is a biodiversity hotspot and a paradise for nature enthusiasts. The park offers opportunities for river rafting, birdwatching, and hiking. It is home to diverse flora and fauna, including the critically endangered white-winged wood duck.
Haflong
Haflong is the only hill station in Assam, renowned for its enchanting landscapes and pleasant weather. Surrounded by hills, valleys, and lakes, Haflong offers breathtaking views and opportunities for adventure activities like trekking, paragliding, and boating. The Haflong Lake and Maibong Hill are popular attractions in the area
Conclusion
These are just a few highlights, and Assam has much more to offer in terms of natural beauty, cultural heritage, and adventure. It's always recommended to plan your visit and explore the diverse attractions Assam has to offer.