The Bulgarian Black Sea Coast is a hidden gem in the heart of Europe, boasting a stunning stretch of coastline dotted with beautiful beaches. From vibrant and bustling resorts to peaceful and charming coastal towns, this region offers an array of experiences for every type of beach lover. In this article, we'll explore the top 5 beaches on the Bulgarian Black Sea Coast, each offering its own unique charm and allure.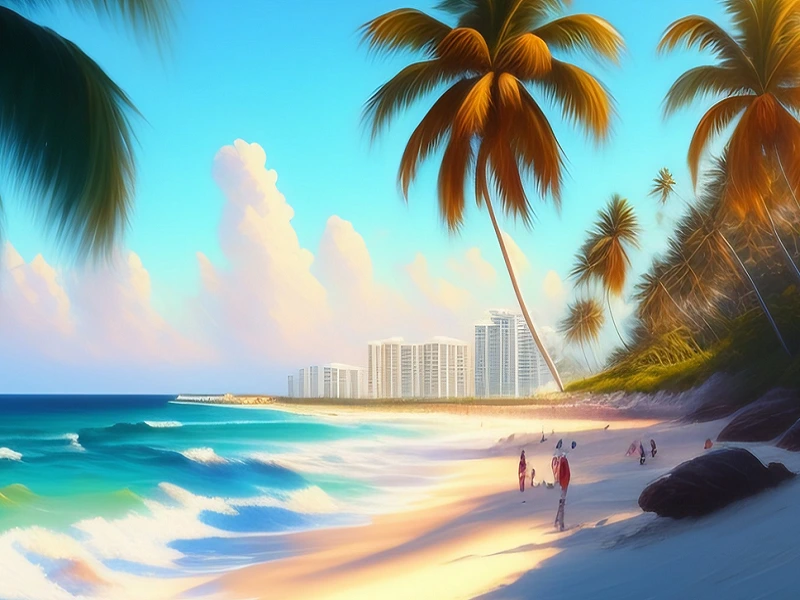 1. Explore the Vibrant Atmosphere of Sunny Beach
Sunny Beach is undoubtedly one of the most popular and lively beach resorts in Europe. Situated along the shores of the Black Sea, this vibrant destination attracts thousands of tourists every year. The beach boasts a vast expanse of soft golden sand and is lapped by crystal-clear waters, making it an ideal spot for sunbathing and swimming.
But Sunny Beach is more than just a place to relax by the sea. It's a haven for entertainment and water sports enthusiasts. The beach is lined with an array of bars, restaurants, and clubs, creating a lively atmosphere that lasts well into the night. From jet skiing and parasailing to beach volleyball and windsurfing, the range of activities here is boundless.
2. Uncover the Golden Beauty of Golden Sands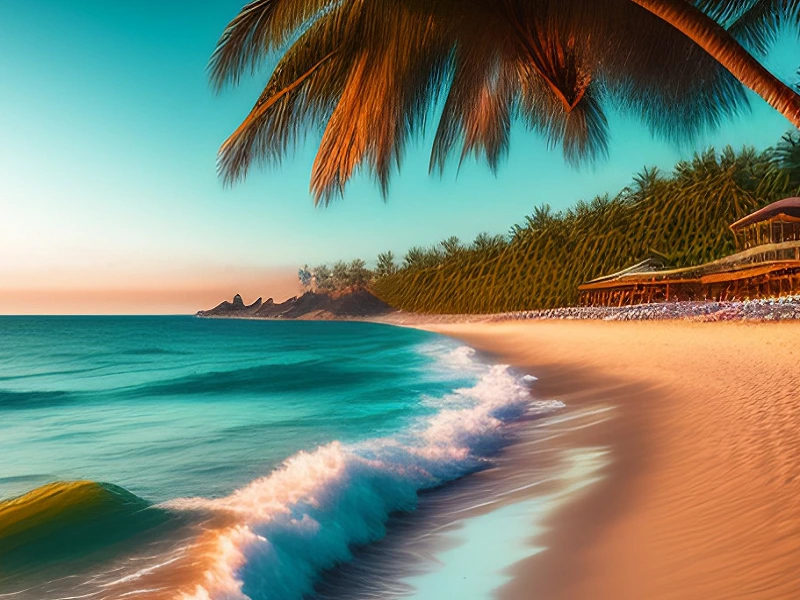 True to its name, Golden Sands is a beach that mesmerizes visitors with its vast stretch of golden sandy coastline. This resort is nestled amidst a lush green environment, making it a haven of natural beauty. One of the major highlights of Golden Sands is the Golden Sands Nature Park, which offers hiking trails and breathtaking views of the coastline.
For those seeking relaxation and rejuvenation, Golden Sands also boasts a range of spa opportunities. The area is dotted with luxury spa hotels that offer various treatments and therapies. This makes Golden Sands a perfect destination for travelers looking to combine a beach vacation with a wellness retreat.
3. Relax and Rejuvenate at Albena Beach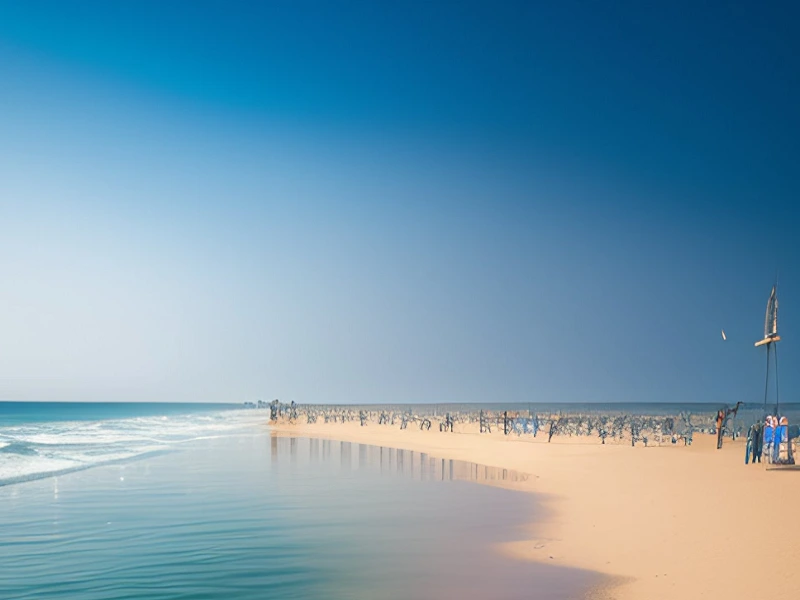 Albena Beach is a charming and family-friendly destination with a peaceful ambiance that attracts travelers of all ages. The beach is characterized by its fine, soft sand and clear, safe waters, making it ideal for families with children. In fact, Albena Beach has been awarded the prestigious Blue Flag certification for its cleanliness and safety.
The resort of Albena itself offers a wide array of all-inclusive hotels, ensuring that visitors have everything they need at their fingertips. In addition to lounging on the beach, visitors can enjoy a variety of recreational facilities, such as tennis courts, mini-golf, and water parks.
4. Discover the Charming Beaches of Sozopol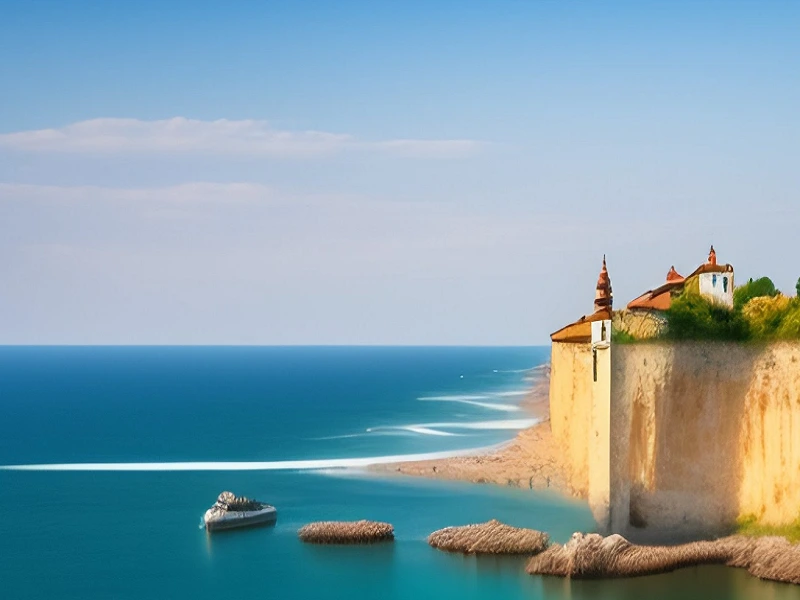 Sozopol is a coastal town on the Bulgarian Black Sea Coast that exudes old-world charm and beauty. Its beaches are known for their unique combination of ancient history and natural splendor. The Central Beach is the most famous and easily accessible, offering a vibrant atmosphere with beach bars and water sports.
For a more tranquil experience, visitors can head to Harmani Beach, which is slightly less crowded and perfect for relaxation. Besides its beautiful beaches, Sozopol's allure lies in its enchanting old town, with cobbled streets, historic buildings, and cozy seafood restaurants.
5. Experience History and Beauty at Nessebar Beaches
Nessebar, a UNESCO World Heritage Site, is a place where history meets the sea. The beaches here are characterized by their stunning views and a unique blend of ancient ruins. Visitors can enjoy the best of both worlds – basking in the sun while gazing at ancient landmarks.
Nessebar boasts a charming Old Town, where narrow streets are lined with traditional houses, art galleries, and souvenir shops. In addition to exploring the historical sites, visitors can indulge in water sports or simply relax on the beach, taking in the mesmerizing panorama of the Black Sea.
Conclusion
The Bulgarian Black Sea Coast is a true gem for beach enthusiasts, offering a diverse range of experiences across its top 5 beaches. Whether you're seeking a lively atmosphere, a relaxing escape, or a blend of history and natural beauty, these beaches have it all. So, pack your bags and embark on a memorable journey to explore the beauty of the Bulgarian Black Sea Coast.
FAQs
Is Bulgaria safe for tourists?

Bulgaria is generally considered safe for tourists. However, as with any destination, it's essential to exercise basic precautions and be aware of your surroundings.

What is the best time to visit the Bulgarian Black Sea Coast?

The best time to visit the Bulgarian Black Sea Coast is during the summer months, from June to September, when the weather is warm and ideal for beach activities.

Are the beaches suitable for families with children?

Yes, many of the beaches on the Bulgarian Black Sea Coast, including Albena Beach, are family-friendly and offer safe swimming conditions.

Are there any water sports available at these beaches?

Yes, most of the top beaches on the Bulgarian Black Sea Coast offer a variety of water sports, including jet skiing, windsurfing, and parasailing.

What is the currency used in Bulgaria?

The currency used in Bulgaria is the Bulgarian Lev (BGN). It's advisable to exchange currency at reputable places or withdraw money from ATMs to get the best rates.