Welcome to Samtana!
At Samtana, we are passionate about sharing knowledge, sparking curiosity, and fostering meaningful connections through our diverse range of articles. We believe that everyone has a story to tell and a unique perspective to offer, and that's why we've created this platform as a space for expression, learning, and inspiration.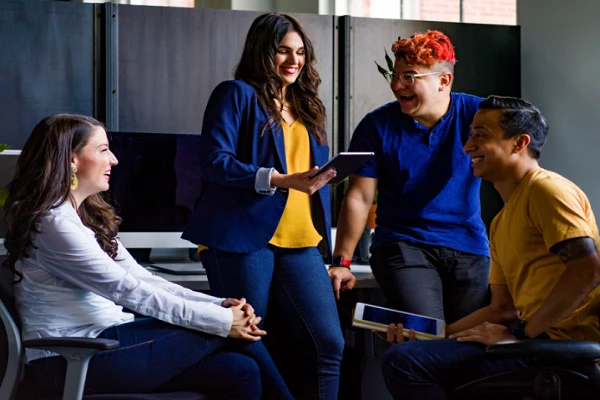 Our Mission
Our mission is simple yet profound: to empower and enrich the lives of our readers. We strive to provide high-quality content that educates, entertains, and enlightens. Whether you're seeking practical advice, thought-provoking discussions, or simply a moment of escape, our blog is here to serve as your trusted companion on your journey of personal growth.
What We Offer
Dive into a world of captivating articles covering a wide array of topics. From technology to travel, health and wellness to literature, and everything in between, we aim to cater to a diverse range of interests and ensure there's something for everyone.
Our team of passionate writers and contributors bring their expertise and unique perspectives to each piece, creating engaging, well-researched, and thought-provoking content. We value authenticity, accuracy, and creativity, and we constantly strive to provide you with content that is both informative and enjoyable to read.
Community and Engagement
At Samtana, we believe in the power of community. We are committed to fostering an inclusive, supportive, and respectful environment where readers can connect, share ideas, and engage in meaningful discussions. We encourage you to leave comments, ask questions, and share your own experiences, as we believe that collective wisdom is the key to growth and understanding.
Stay Connected
Never miss an update! Subscribe to our newsletter to receive regular updates on our latest articles, exclusive offers, and exciting announcements. You can also follow us on social media platforms, where we share additional content, behind-the-scenes insights, and engage in conversations with our vibrant community.
Join Us
Are you passionate about writing, sharing knowledge, and making a positive impact? We're always on the lookout for talented individuals who want to contribute to our blog. If you're interested in becoming a part of our team, reach out to us through our contact page, and let's explore the possibilities together.
Thank you for being a part of our journey at Samtana. We appreciate your support, and we are committed to delivering enriching content that inspires, informs, and entertains. Together, let's embark on a quest of learning and discovery.
Happy reading!
The Samtana Team.
Emails: