Haryana, located in northern India, is a state known for its rich cultural heritage, historical significance, and stunning natural beauty. Despite being a relatively small state, Haryana offers a plethora of tourist attractions that cater to diverse interests. From ancient temples and historical sites to picturesque lakes and wildlife sanctuaries, Haryana has something for everyone.
In this article, we will explore 16 captivating tourist places in Haryana that showcase the state's unique blend of culture and nature. These destinations will take you on a journey through time, allowing you to experience the historical grandeur and natural splendor of this enchanting state.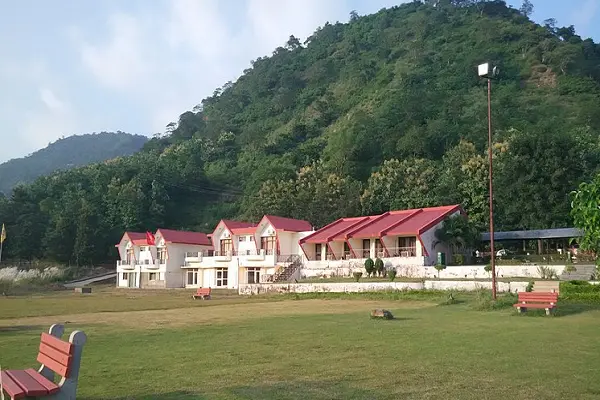 Kurukshetra :
Kurukshetra, a city of immense religious and historical significance, is believed to be the mythical battlefield of the Mahabharata. It is a sacred pilgrimage site for Hindus and boasts numerous ancient temples, including the Brahma Sarovar, Sri Krishna Museum, and Jyotisar, where Lord Krishna delivered the Bhagavad Gita. The city's rich history, coupled with its religious importance, attracts tourists from all over the world.
Faridabad :
Faridabad, the largest city in Haryana, is an industrial hub with a range of tourist attractions. The city is home to the Surajkund Crafts Mela, a popular fair that showcases traditional Indian arts and crafts. Faridabad also offers serene natural spots, such as the Badkhal Lake and the Aravalli Golf Course, which provide a welcome respite from city life.
Gurgaon :
Gurgaon, now known as Gurugram, is a bustling city that serves as a major corporate and commercial center. However, it also offers several attractions for tourists. Kingdom of Dreams, a popular entertainment destination, showcases India's vibrant performing arts, while the Sultanpur National Park is a haven for birdwatchers. Additionally, the Heritage Transport Museum and Sheetla Mata Mandir are worth visiting.
Panchkula :
Panchkula, a planned city, is nestled at the foothills of the Shivalik range and offers a picturesque setting. The Mansa Devi Temple, located atop the Shivalik Hills, attracts devotees seeking blessings and panoramic views of the surroundings. The Pinjore Gardens, a historic Mughal garden, is another prominent attraction known for its beautiful fountains, lush greenery, and annual mango festival.
Panipat :
Panipat is a city steeped in history and is known for its significant role in various battles fought in the region. The Panipat Museum provides insights into the city's historical events, while the Kabuli Bagh Mosque and Hemu Samadhi Sthal are architectural marvels. For nature lovers, the Devi Temple and the nearby Kala Amb tree offer tranquil settings.
Rohtak :
Rohtak, known as the "Heart of Haryana," is a city with a rich historical and cultural heritage. The Tilyar Lake, with its boating facilities and picturesque surroundings, is a popular spot for picnics and leisurely walks. The Rohtak Zoo, adorned with lush gardens and diverse wildlife, is a favorite among families. The ancient Khokhrakot fort and the Baba Mastnath Math Temple are also worth exploring.
Hisar :
Hisar, an ancient city dating back to the Vedic period, boasts a vibrant past and numerous historical landmarks. The Hisar Fort, an imposing structure with underground chambers, provides a glimpse into the city's architectural splendor. The Feroze Shah's Palace and the Jindal Park are other attractions that offer a blend of history and natural beauty.
Karnal :
Karnal, situated on the banks of the Yamuna River, is known for its lush green fields and historical significance. The Karnal Fort, now converted into a museum, exhibits artifacts and sculptures from various periods. The beautiful Karnal Lake, surrounded by gardens and a jogging track, is an ideal spot for leisure activities.
Ambala : Ambala, a city with both historical and strategic importance, offers a range of attractions. The Ambala Cantt Railway Station, an architectural marvel, is a popular landmark. The city is also home to the Bhawani Amba Temple, an ancient Hindu shrine. For nature enthusiasts, the Badshahi Bagh Gurudwara and the nearby Rani Ka Talab offer serene surroundings.
Yamunanagar :
Yamunanagar, named after the sacred Yamuna River, is blessed with natural beauty and historical sites. The Kalesar National Park, a haven for wildlife lovers, is home to several species of animals and birds. The Paonta Sahib Gurudwara, situated on the banks of the Yamuna, is a significant Sikh pilgrimage site.
Rewari :
Rewari, a city known for its historical prominence, offers glimpses into its rich past. The Rewari Heritage Steam Locomotive Museum houses vintage locomotives and artifacts, providing a unique experience for railway enthusiasts. The Bada Talab and Qutub Minar, both architectural marvels, attract visitors with their stunning beauty.
Kurukshetra Wildlife Sanctuary :
The Kurukshetra Wildlife Sanctuary, spread across vast plains and dense forests, is home to a diverse range of flora and fauna. Nature enthusiasts can spot numerous bird species, including the endangered black francolin, and various animals like nilgai, blackbuck, and jackal. The sanctuary's serene environment makes it an ideal place for wildlife photography and nature walks.
Sultanpur National Park :
Sultanpur National Park, located in Gurgaon, is a paradise for bird lovers. The park hosts thousands of migratory birds, including flamingos, Siberian cranes, and sarus cranes, during the winter months. The park's tranquil surroundings and well-maintained trails offer a perfect setting for birdwatching and nature exploration.
Bhindawas Lake :
Bhindawas Lake, the largest natural lake in Haryana, is a haven for birdwatchers and nature enthusiasts. This man-made reservoir attracts a wide variety of avian species, including several migratory birds. The picturesque surroundings and boating facilities make it an excellent spot for relaxation and birdwatching.
Morni Hills :
Morni Hills, located in the Shivalik range, is a popular weekend getaway for nature lovers and adventure seekers. The scenic beauty of this hill station, coupled with activities like trekking, birdwatching, and boating in Tikkar Taal, offers a rejuvenating experience. The Morni Fort, with its panoramic views of the surrounding hills, is a major attraction.
Cactus Garden, Panchkula :
The Cactus Garden in Panchkula is Asia's largest outdoor landscaped succulent botanical garden. It boasts a wide variety of cacti and succulent plants from around the world, making it a unique attraction. The garden's well-maintained pathways and themed sections provide visitors with an educational and visually appealing experience.
Conclusion



Haryana, with its blend of cultural heritage and natural beauty, offers a diverse range of tourist attractions. From religious sites and historical landmarks to serene lakes and wildlife sanctuaries, the state has something to cater to every traveler's interests. Whether you're seeking spiritual enlightenment, a glimpse into ancient history, or a retreat into nature's lap, Haryana's tourist places will leave you enthralled and captivated. Explore the mythical battlefields of Kurukshetra, soak in the natural beauty of lakes and wildlife sanctuaries, and immerse yourself in the rich cultural heritage of this enchanting state. Plan your visit to Haryana and embark on an unforgettable journey through time and nature.