Introduction
The Hindi film industry, popularly known as Bollywood, has always been a major source of entertainment for Indian audiences and film lovers around the world. Each year, Bollywood releases a plethora of films spanning various genres, catering to different tastes and preferences. In 2023, the Hindi film industry continued to flourish, presenting audiences with an exciting lineup of movies. This article aims to provide an overview of the notable Hindi films released in 2023, highlighting their release dates, genres, directors, casts, and brief plot summaries.
The Growth of Hindi Films in 2023
Hindi cinema has experienced significant growth and evolution over the years. In 2023, the industry witnessed a surge in the production and release of films, showcasing the creative prowess and talent of filmmakers, actors, and other professionals involved in the filmmaking process. With advancements in technology, innovative storytelling techniques, and increased investments in film production, Hindi films have reached new heights of popularity and critical acclaim.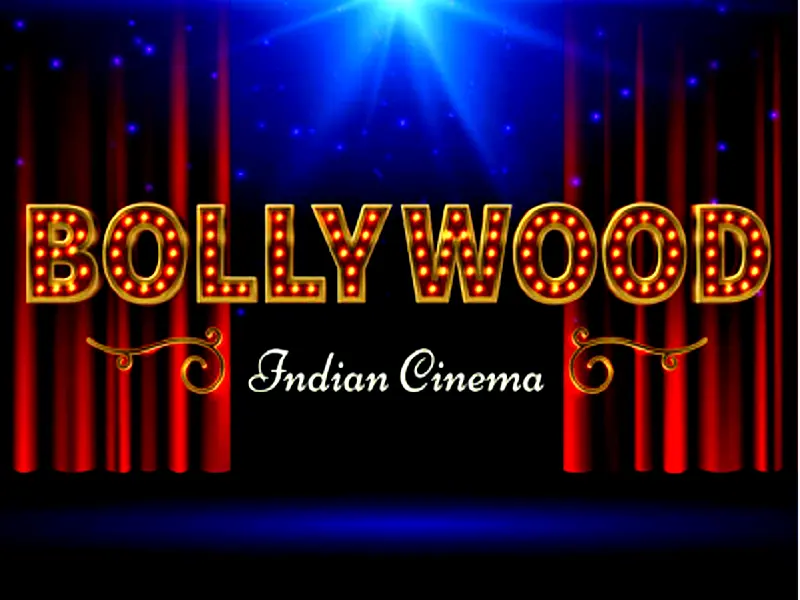 Notable Hindi Films Released in 2023
Opening
Title
Director
Cast
Studio (production house)
Ref.
J
A
N
13
Kuttey
Aasmaan Bhardwaj
Arjun KapoorNaseeruddin ShahTabuKonkona Sen SharmaRadhika MadanKumud MishraShardul Bhardwaj
T-Series Films, Luv Films, Vishal Bhardwaj Films
[12]
Lakadbaggha
Victor Mukherjee
Anshuman JhaRiddhi DograMilind Soman
First Ray Films
[13]
20
Mission Majnu
Shantanu Bagchi
Sidharth MalhotraRashmika MandannaKumud MishraSharib Hashmi
RSVP Movies, Guilty By Association Media LLP, Netflix
[14]
Chhatriwali
Tejas Deoskar
Rakul Preet SinghSumeet VyasSatish KaushikRajesh TailangDolly Ahluwalia
RSVP Movies, ZEE5
[15]
25
Pathaan
Siddharth Anand
Shah Rukh KhanDeepika PadukoneJohn Abraham
Yash Raj Films
[16]
26
Gandhi Godse – Ek Yudh
Rajkumar Santoshi
Deepak AntaniChinmay Mandlekar
PVR Pictures, Santoshi Productions LLP
[17]
F
E
B
3
Almost Pyaar with DJ Mohabbat
Anurag Kashyap
Alaya FKaran Mehta
Zee Studios, Good Bad Films
[18]
Faraaz
Hansal Mehta
Zahan KapoorAditya RawalAamir AliJuhi Babbar
T-Series, Benaras Media Works, Mahana Films
[19]
10
Shiv Shastri Balboa
Ajayan Venugopalan
Anupam KherNeena GuptaJugal HansrajNargis FakhriSharib Hashmi
UFI Motion Pictures, Anupam Kher Studio
[20]
16
Lost
Aniruddha Roy Chowdhury
Yami GautamPankaj KapurRahul KhannaNeil BhoopalamPia BajpieeTushar Pandey
Zee Studios, Namah Pictures, Opus Communications, San Fernandes, ZEE5
[21]
17
Shehzada
Rohit Dhawan
Kartik AaryanKriti SanonParesh RawalManisha KoiralaRonit Roy
T-Series Films, Allu Entertainment, Haarika & Hassine Creations, Brat Films
[22]
24
Selfiee
Raj Mehta
Akshay KumarEmraan HashmiDiana PentyNushrratt Bharuccha
Dharma Productions, Prithviraj Productions, Magic Frames, Cape of Good Films
[23]
M
A
R
3
Gulmohar
Rahul V. Chittella
Manoj BajpayeeSharmila TagoreSimranSuraj Sharma
Star Studios, Chalkboard Entertainment, Autonomous Works, Disney+ Hotstar
[24]
InCar
Harsh Warrdhan
Ritika SinghManish JhanjholiaSandeep GoyatSunil SoniGyan Prakash
Inbox Pictures
[25]
8
Tu Jhoothi Main Makkaar
Luv Ranjan
Ranbir KapoorShraddha Kapoor
T-Series Films, Luv Films
[26]
17
Mrs Chatterjee Vs Norway
Ashima Chibber
Rani Mukerji
Zee Studios, Emmay Entertainment
[27]
Zwigato
Nandita Das
Kapil SharmaShahana Goswami
Applause Entertainment, Nandita Das Initiatives
[28]
Am I Next
Rahat Kazmi
Anushka SenNeelu DograPooja DarganTariq KhanAhmer Haider
Rahat Kazmi Film Studios, Loop Pool Films and Piku Art's (Singapore)
[29]
24
Chor Nikal Ke Bhaga
Ajay Singh
Yami GautamSunny KaushalSharad Kelkar
Maddock Films, Netflix
[30]
Bheed
Anubhav Sinha
Rajkummar RaoBhumi PednekarDia MirzaAshutosh RanaPankaj Kapur
Benaras Media Works, AA Films, Reliance Entertainment
[31]
Operation Mayfair
Sudipto Sarkar
Jimmy ShergillHritiqa ChheberLee Nicholas HarrisVedieka DuttAnkur BhatiaSneha Singh
T-Series Films, Vedant Films, Farm Cove
[32]
Kanjoos Makhichoos
Vipul Mehta
Kunal KhemuShweta TripathiPiyush MishraAlka AminRaju Srivastav
Soham Rockstar Entertainment, Thundersky Entertainment, ZEE5
[33]
30
Bholaa
Ajay Devgn
Ajay DevgnTabu
T-Series Films, Reliance Entertainment, Ajay Devgn FFilms, Dream Warrior Pictures
[34]
31
Gaslight
Pawan Kripalani
Vikrant MasseySara Ali KhanChitrangda Singh
Tips Industries, Disney+ Hotstar
[35]
April–June
Opening
Title
Director
Cast
Studio (production house)
Ref.
A
P
R
7
Gumraah
Vardhan Ketkar
Aditya Roy KapurMrunal ThakurRonit Roy
T-Series Films, Cine1 Studios
[36]
14
Mrs Undercover
Anushree Mehta
Radhika ApteRajesh SharmaSumeet VyasAngana RoyAmrita ChattopadhyayIndrasish Roy
B4U Motion Pictures, Jaadugar Films, Knight Sky Movies, ZEE5
[37]
Sir Madam Sarpanch
Praveen Morchhale
Seema BiswasAriana SajnaniHemant DeolekarJyoti DubeyShubhangini Srivas
Suncal Productions International
[38]
Pinky Beauty Parlour
Akshay Singh
Akshay SinghSulagna PanigrahiKhushboo GuptaVishwanath Chatterjee
Pen India Limited, Cinépolis India, Cinecorn Entertainment
[39]
21
Kisi Ka Bhai Kisi Ki Jaan
Farhad Samji
Salman KhanPooja HegdeVenkateshShehnaaz GillJagapathi Babu
Salman Khan Films, Zee Studios
[40]
28
Bad Boy
Rajkumar Santoshi
Namashi ChakraborthyAmrin QureshiSaswata ChatterjeeDarshan JariwalaJohnny Lever
Inbox Pictures
[41]
U-Turn
Arif Khan
Alaya FPriyanshu PainyuliAashim GulatiManu RishiRajesh Sharma
Balaji Telefilms, ZEE5
[42]
M
A
Y
5
Mother Teresa & Me
Kamal Musale
Deepti NavalJacqueline Fitschi-CornazBanita Sandhu
Curry Western Movies (Pvt Ltd), Les Films du Lotus (Sàrl), Kavita Teresa Film (Ltd)
[43]
Afwaah
Sudhir Mishra
Nawazuddin SiddiquiBhumi PednekarSumeet VyasSharib Hashmi
Benaras Media Works, Reliance Entertainment
[44]
The Kerala Story
Sudipto Sen
Adah SharmaYogita BihaniSonia BalaniSiddhi Idnani
Sunshine Pictures PVT. LTD.
[45]
12
Chatrapathi
V. V. Vinayak
Bellamkonda SreenivasNushrratt BharucchaSahil Vaid
Pen India Limited
[46]
Music School
Papa Rao Biyyala
Sharman JoshiPrakash RajShriya SaranSuhasini MulayMona AmbegaonkarGracy Goswami
Yamini Films, PVR Pictures
[47]
IB71
Sankalp Reddy
Vidyut JammwalAnupam KherVishal JethwaNiharica Raizada
T-Series Films, Reliance Entertainment, An Action Hero Film Production
[48]
19
Kathal
Yashowardhan Mishra
Sanya MalhotraAnant V JoshiVijay RaazRajpal YadavBrijendra Kala
Balaji Motion Pictures, Sikhya Entertainment, Netflix
[49]
Aazam
Shravan Tiwari
Jimmy ShergillAbhimanyu SinghIndraneil SenguptaRaza MuradSayaji Shinde
BMX Motion Pictures Pvt Ltd, DXB Motion Film LLP
[50]
8 A.M. Metro
Raj R
Gulshan DevaiahSaiyami Kher
Studio 99, Platoon Distribution
[51]
Kacchey Limbu
Shubham Yogi
Radhika MadanRajat BarmechaAyush Mehra
Jio Studios, Mango People Media, JioCinema
[52]
23
Sirf Ek Bandaa Kaafi Hai
Apoorva Singh Karki
Manoj BajpayeeKaustav SinhaNikhil Pandey
Bhanushali Studios Limited, Zee Studios, ZEE5
[53]
26
Jogira Sara Ra Ra
Kushan Nandy
Nawazuddin SiddiquiNeha SharmaSanjay MishraMahaakshay Chakraborty
Touchwood Multimedia Creations
[54]
Coat
Akshay Ditti
Sanjay MishraVivaan ShahPooja PnadeySonal Jha
Brandex Entertainment, Perfect Times Pictures, Black Panther Movies
[55]
J
U
N
2
Zara Hatke Zara Bachke
Laxman Utekar
Vicky KaushalSara Ali Khan
Jio Studios, Maddock Films
[56]
Mumbaikar
Santosh Sivan
Vikrant MasseyVijay SethupathiTanya ManiktalaRanvir ShoreySachin Khedekar
HR Pictures, Jio Studios, JioCinema
[57]
9
Bloody Daddy
Ali Abbas Zafar
Shahid KapoorSanjay KapoorDiana PentyRonit RoyVivan Bhatena
Jio Studios, AAZ Films, Offside Entertainment Production, JioCinema
[58]
16
Adipurush
Om Raut
PrabhasSaif Ali KhanKriti SanonSunny Singh
T-Series Films, Retrophiles
[59]
I Love You
Nikhil Mahajan
Rakul Preet SinghAkshay OberoiPavail Gulati
Jio Studios, Athena Production, JioCinema
[60]
23
1920: Horrors of the Heart
Krishna Bhatt
Avika GorRahul DevBarkha BishtRandheer Rai
Motion Picture Capital, LoneRanger Productions, Uniseller Production, Reliance Entertainment
[61]
Tiku Weds Sheru
Sai Kabir
Nawazuddin SiddiquiAvneet Kaur
Manikarnika Films, Amazon Prime Video
[62]
Aseq
Sarim Momin
Sonnalli SeygallVardhan PuriSiddhanth Kapoor
The Production Headquarter LTD, Stone Circle Production, Jio Studios, JioCinema
[63]
29
Satyaprem Ki Katha
Sameer Vidwans
Kartik AaryanKiara AdvaniGajraj RaoSupriya Pathak
Nadiadwala Grandson Entertainment, Namah Pictures
[64]
Lust Stories 2
R. BalkiKonkona Sen SharmaAmit Ravindernath SharmaSujoy Ghosh
Amruta SubhashAngad BediKajolTamannaah BhatiaKumud MishraMrunal ThakurNeena GuptaTillotama ShomeVijay Varma
RSVP Movies, Flying Unicorn Entertainment, Netflix
[65]
30
Sergeant
Prawaal Raman
Randeep HoodaAdil HussainSapna PabbiArun GovilSonia Goswami
JAR Pictures, Jio Studios, JioCinema
[66]
July-September
Opening
Title
Director
Cast
Studio (production house)
Ref.
J
U
L
7
Neeyat
Anu Menon
Vidya BalanRam KapoorRahul BoseShahana GoswamiNeeraj KabiPrajakta KoliShashank AroraAmrita Puri
Abundatia Entertainment, Amazon Prime Video
[67]
Tarla
Piyush Gupta
Huma QureshiSharib HashmiVeenah Naair
Earthsky Pictures, RSVP Movies, ZEE5
[68]
Blind
Shome Makhija
Sonam KapoorPurab KohliVinay PathakLillete Dubey
Jio Studios, Kanai, AVMA & Kross Pictures, Lead Films, RV Motion Pictures, JioCinema
[69]
72 Hoorain
Sanjay Puran Singh Chauhan
Saru MainiAamir BashirRasheed NazPawan Malhotra
Saarthie Entertainment, Aliens Pictures
[70]
14
Ishq-e-Nadaan
Avishek Ghosh
Lara DuttaNeena GuptaKanwaljit SinghShriya PilgaonkarMohit RainaSuhail Nayyar
AVMA Media, Jio Studios JioCinema
[71]
21
Bawaal
Nitesh Tiwari
Varun DhaKwanJanhvi Kkapoor
Nadiadwala Grandson Entertainment, Earthsky Pictures, Amazon Prime Video
[72]
Trial Period
Aleya Sen
Genelia DeshmukhManav KaulShakti KapoorSheeba ChadhaGajraj Rao
Chrome Pictures, Jio Studios JioCinema
[73]
Minus 31-The Nagpur Files
Pratik Moitro
Shivankit Singh PariharRaghubir YadavRajesh SharmaRucha InamdarSantosh JuvekarJaya Bhattacharya
Orangepixel Studios PVT. LTD. Production, Dragon Water Films
[74]
Ajmer 92
Pushpendra Singh
Karan VermaRajesh SharmaSayaji ShindeBrijendra KalaZarina WahabManoj JoshiAlka Amin
U&K Entertainment, Sumit Motion Pictures, Little Crew Pictures,Reliance Entertainment
[75]
28
Rocky Aur Rani Kii Prem Kahaani
Karan Johar
DharmendraJaya BachchanShabana AzmiRanveer SinghAlia Bhatt
Viacom18 Studios, Dharma Productions
[76]
A
U
G
11
Gadar 2
Anil Sharma
Sunny DeolAmeesha PatelUtkarsh Sharma
Zee Studios, Anil Sharma Productions
[77]
OMG 2
Amit Rai
Akshay KumarYami GautamPankaj TripathiArun Govil
Cape of Good Films, Viacom18 Studios, Wakaoo Films
[78]
25
Dream Girl 2
Raaj Shaandilyaa
Ayushmann KhurranaAnanya PandayAnnu KapoorParesh RawalVijay RaazManoj JoshiRajpal YadavAsraniSeema PahwaManjot SinghAbhishek Banerjee
Reliance Entertainment, Balaji Motion Pictures, Ayushmann Khurrana Films, Think Big Pictures
[79]
S
E
P
5
Happy Teacher's Day
Mikhil Musale
Nimrat KaurRadhika Madan
Maddock Films
[80]
7
Jawan
Atlee
Shah Rukh KhanNayantharaVijay SethupathiPriyamaniSanya Malhotra
Red Chillies Entertainment, Yash Raj Films
[81]
15
Sri
Tushar Hiranandani
Rajkummar RaoJyothikaAlaya FSharad Kelkar
T-Series Films, Chalk N Cheese Films
[82]
October-December
Opening
Title
Director
Cast
Studio (production house)
Ref.
O
C
T
5
The Great Indian Rescue
Tinu Suresh Desai
Akshay KumarParineeti Chopra
Pooja Entertainment
[83]
20
Ganapath – Part 1
Vikas Bahl
Amitabh BachchanTiger ShroffKriti SanonElli AvrRam
Pooja Entertainment
[84]
Tejas
Sarvesh Mewara
Kangana Ranaut
RSVP Movies
[85]
Yaariyan 2
Radhika RaoVinay Sapru
Divya Khosla KumarPearl V PuriMeezaan JafriYash DasguptaAnaswara RajanPriya Prakash VarrierWarina Hussain
T-Series Films, BLM Pictures
[86]
23
12th Fail
Vidhu Vinod Chopra
Vikrant MasseyPalak LalwaniSanjay BishnoiHarish Khanna
Vinod Chopra Films, Zee Studios
[87]
N
O
V
10
Tiger 3
Maneesh Sharma
Salman KhanKatrina KaifEmraan Hashmi
Yash Raj Films
[88]
100%
Sajid Khan
John AbrahamRiteish DeshmukhNora FatehiShehnaaz Gill
T-Series Films, Guilty By Association Media
[89]
24
Emergency
Kangana Ranaut
Kangana RanautAnupam KherShreyas TalpadeSatish KaushikMahima ChaudharyMilind Soman
Manikarnika Films, EaseMyTrip
[90]
D
E
C
1
Animal
Sandeep Reddy Vanga
Ranbir KapoorRashmika MandannaAnil KapoorBobby DeolTripti Dimri
T-Series Films, Cine1 Studios, Bhadrakali Pictures
[91]
Sam Bahadur
Meghna Gulzar
Vicky KaushalSanya MalhotraFatima Sana Shaikh
RSVP Movies
[92]
Fukrey 3
Mrighdeep Singh
Pulkit SamratVarun SharmaRicha ChadhaManjot SinghPankaj Tripathi
Excel Entertainment
[93]
7
Untitled film
Amit JoshiAradhana Sah
Shahid KapoorKriti SanonDharmendraDimple Kapadia
Maddock Films, Jio Studios
[94]
15
Yodha
Sagar AmbrePushkar Ojha
Sidharth MalhotraDisha PataniRaashii Khanna
Dharma Productions, Mentor Disciple Films
[95]
22
Dunki
Rajkumar Hirani
Shah Rukh KhanTaapsee Pannu
Red Chillies Entertainment, Rajkumar Hirani Films
[96]
Conclusion
The year 2023 has been an eventful one for Hindi cinema, with a diverse range of films captivating audiences and pushing the boundaries of storytelling. The industry's growth, coupled with the artistic endeavors of filmmakers, has ensured a steady stream of high-quality films for movie enthusiasts. Whether it's thought-provoking dramas, heartwarming comedies, or action-packed blockbusters, Hindi films in 2023 have offered something for everyone.