Where to Learn to Surf in the US
Surfing is not just a sport; it's a way of life. The US boasts some of the most incredible surfing spots, attracting beginners and experts alike. If you're eager to catch your first wave and ride the exhilarating surf, this guide will lead you to the best places to learn to surf in the country. Before we dive into the details, let's explore the benefits of mastering this thrilling water sport.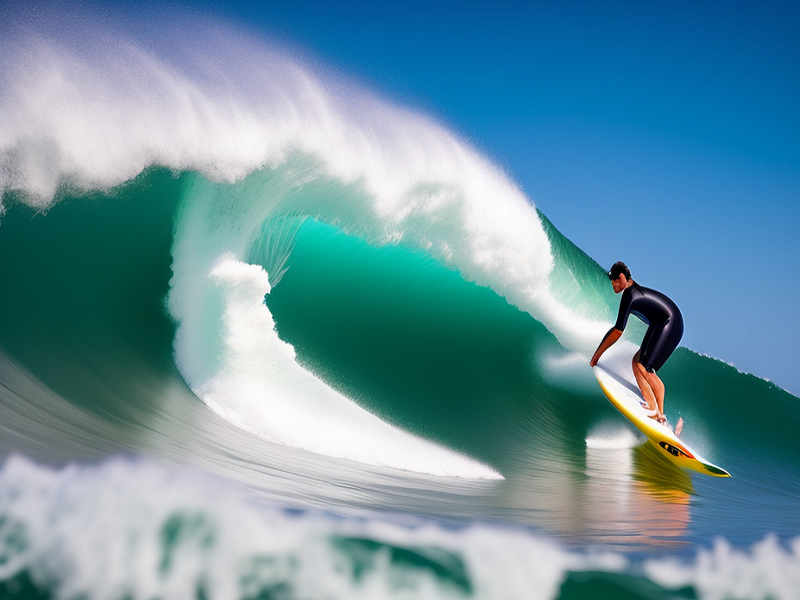 Benefits of Learning to Surf
Learning to surf offers numerous physical and mental benefits. Not only does it improve balance, coordination, and cardiovascular health, but it also provides an incredible opportunity to connect with nature. The sense of camaraderie among surfers creates a welcoming community that embraces individuals from all walks of life.
Essential Surfing Equipment for Beginners
Before venturing into the waves, it's essential to be equipped with the right gear. Beginners should invest in a suitable surfboard, ideally a longboard for stability. Additionally, a well-fitted wetsuit and leash are crucial for comfort and safety in the water.
Factors to Consider When Choosing a Surf School
Selecting the right surf school can make all the difference in your learning experience. When making your choice, consider factors such as the school's location, instructor experience, group size, and adherence to safety measures.
East Coast Surfing Spots
The East Coast of the US offers fantastic surfing opportunities, whether you're a beginner or a seasoned surfer.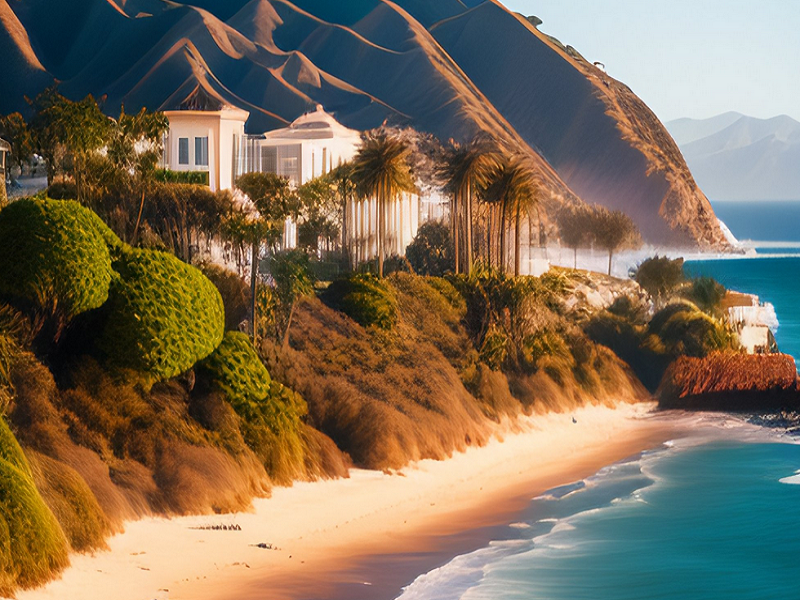 Cocoa Beach, Florida
Cocoa Beach, also known as the "East Coast Surfing Capital," is a prime spot for beginners. Its gentle waves and warm waters create an ideal environment for learning. Surf schools like "Wave Riders Surf School" and "Ron Jon Surf School" offer excellent instruction for newcomers.
Outer Banks, North Carolina
The Outer Banks stretch along the North Carolina coast, providing a diverse surfing experience for beginners. With a mix of beach breaks and sandbars, this region is perfect for honing your skills. Local surf schools, such as "Kitty Hawk Surf Co," cater to all levels, ensuring a positive learning environment.
West Coast Surfing Spots
The West Coast is renowned for its iconic surf culture and breathtaking waves.
Malibu, California
Malibu is synonymous with surfing and has been the backdrop of many surfing films. Although it's famous for expert surfers, it also offers spots for beginners. Surf schools like "Malibu Surf Shack" and "Learn to Surf LA" will guide you through your first wave.
Santa Cruz, California
Santa Cruz boasts a vibrant surfing community, making it an excellent destination for beginners. The Santa Cruz Surf School and Club Ed Surf School are renowned for their expert instruction and safe learning conditions.
Gulf Coast Surfing Spots
The Gulf Coast may not be as widely known for surfing, but it still offers some excellent spots for beginners.
South Padre Island, Texas
South Padre Island is rapidly becoming a hotspot for surfers, including beginners. Warm waters and consistent waves make it an attractive destination for those starting their surfing journey. "South Padre Island Surf Camp" and "SPI Sessions" are top choices for surf schools in this area.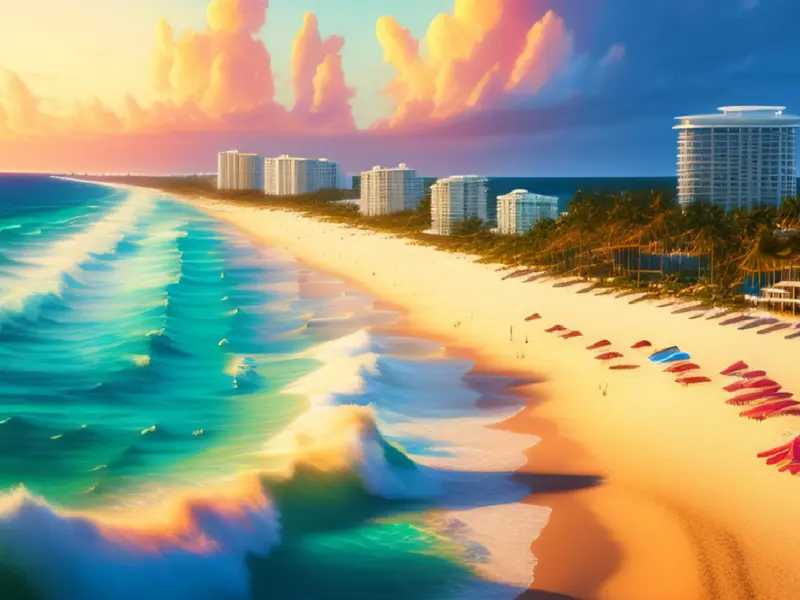 Cocoa Beach, Florida
Cocoa Beach deserves a second mention because of its family-friendly environment and welcoming surfing culture. "Cocoa Beach Surf Company" and "EZride Surf School" cater to beginners and ensure a safe and enjoyable learning experience.
Hawaii – The Surfing Paradise
Hawaii needs no introduction when it comes to surfing. The archipelago offers some of the most coveted surfing spots in the world. For beginners, choosing the right island and surf school is crucial.
Oahu, Hawaii
Oahu is a fantastic starting point for beginners. With a mix of gentle and challenging breaks, you'll have plenty of opportunities to progress. Reputable surf schools like "Hans Hedemann Surf School" and "Oahu Surfing Experience" will guide you through your first steps.
Maui, Hawaii
Maui, known for its stunning beaches and waves, offers a more relaxed environment for beginner surfers. Surf schools like "Maui Wave Riders" and "Goofy Foot Surf School" ensure that beginners receive the attention they need to build their confidence.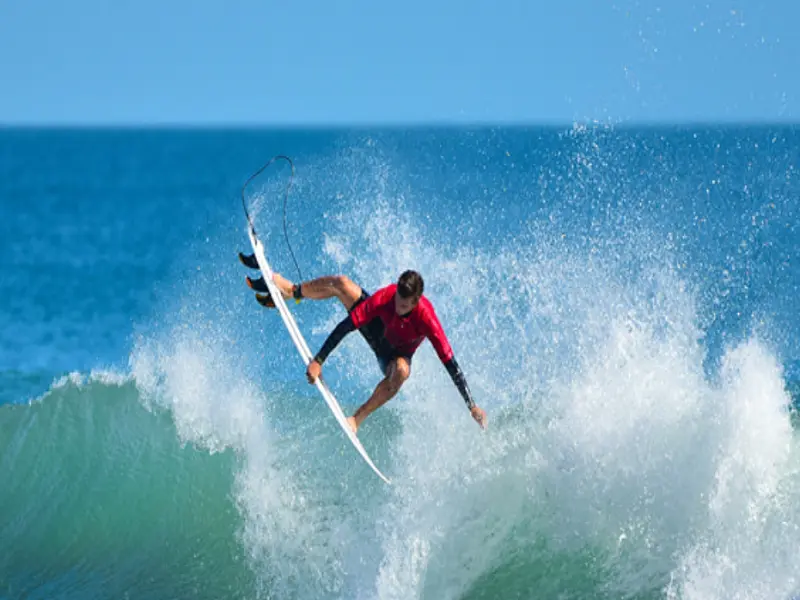 Conclusion
Surfing in the US provides an exhilarating experience that leaves a lasting impact on individuals from all walks of life. Whether you're on the East Coast, West Coast, Gulf Coast, or Hawaii, the options to learn and improve are abundant. Choose the right surf school that aligns with your preferences and embark on a thrilling journey of mastering the waves.
FAQs
What is the best time of year to learn to surf on the East Coast? The best time for beginners to learn to surf on the East Coast is during the late spring, summer, and early fall when the waves are more manageable and the weather is pleasant.
Are there age restrictions for learning to surf at certain schools? Most surf schools welcome students of all ages, but it's essential to check with the specific school to ensure they can accommodate younger or older participants.
Can I learn to surf if I don't know how to swim? It's strongly recommended to know how to swim before learning to surf. Basic swimming skills are crucial for your safety in the water.
How long does it take for beginners to stand up on a surfboard? The time it takes to stand up on a surfboard varies from person to person. Some may achieve it within a few hours of practice, while others may take a few days.
Are there any safety tips for new surfers to keep in mind? Always listen to your instructors, follow safety guidelines, wear the proper gear, and be aware of ocean conditions. Never surf alone, especially as a beginner.