Are you someone who appreciates unique designs and seeks quality products to express your style? Look no further than TeePublic. With its extensive design marketplace, customizable options, and commitment to top-notch quality, TeePublic has become a go-to destination for those seeking originality and creativity in apparel, accessories, and home decor items. In this review, we'll explore the features, user experience, community engagement, pricing, and customer support that make TeePublic a trusted platform for unleashing your creative spirit.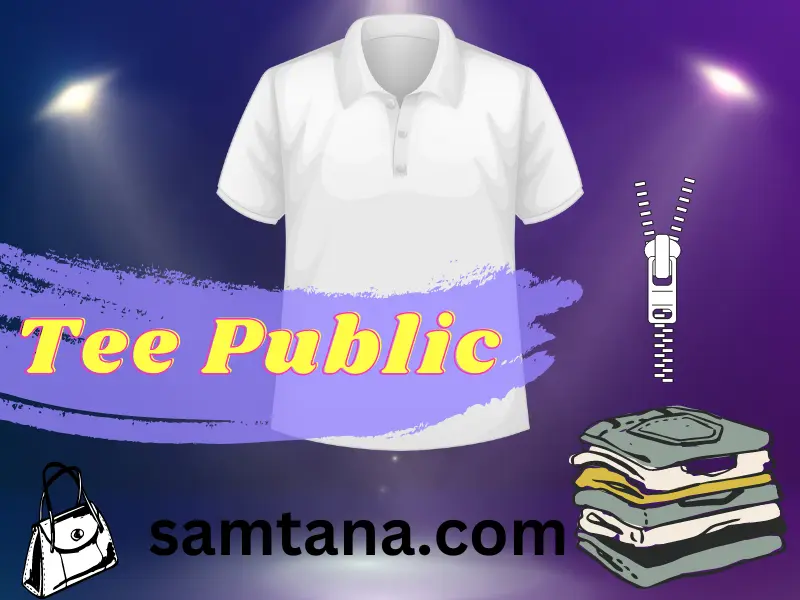 I. Introduction
In a world filled with mass-produced merchandise, TeePublic stands out as a platform that celebrates originality and self-expression. TeePublic is an online marketplace where independent artists can showcase their designs and make them available on a wide range of products. What sets TeePublic apart is its focus on unique and eye-catching designs combined with high-quality products.
II. TeePublic Features
A. Design Marketplace
TeePublic boasts an extensive design marketplace with a diverse collection of artwork. From pop culture references to abstract creations, there's something to cater to every taste. The platform allows independent artists to upload their designs and make them available for purchase, creating a thriving community-driven marketplace.
Wide range of designs: TeePublic offers an impressive variety of designs across various themes and genres. Whether you're a fan of movies, TV shows, gaming, or you appreciate abstract art, TeePublic has it all.
Community-driven platform: TeePublic encourages artists to engage with the community, fostering a supportive environment. Users can follow their favorite artists, leave feedback, and share designs, contributing to a vibrant ecosystem of creativity.
B. Customization Options
TeePublic understands that personalization is key when it comes to expressing your individuality. With their customization options, you can transform designs into unique pieces that truly represent your style.
Apparel and accessories: TeePublic offers a wide range of apparel and accessories, including t-shirts, hoodies, tank tops, phone cases, and more. You can select your preferred design, choose the color, and even customize the placement on the product.
Home decor items: TeePublic goes beyond apparel and offers an array of home decor items. From vibrant art prints to cozy throw pillows, you can infuse your living space with personality and style.
C. Quality Products
While exceptional designs are the heart of TeePublic, the platform also ensures that their products match the high standards set by the artists.
Premium materials: TeePublic uses premium materials to ensure comfort and durability. From soft, breathable fabrics for clothing to high-quality inks for vibrant prints, every product is crafted with care.
Printing techniques: TeePublic employs state-of-the-art printing techniques to bring designs to life. The result is a seamless fusion of art and craftsmanship, where every detail is accurately captured.
III. TeePublic User Experience
TeePublic prioritizes user experience, making it easy for customers to navigate the website, personalize their purchases, and receive their orders hassle-free.
A. Easy Navigation
TeePublic's website is designed with user-friendliness in mind. The intuitive interface allows for smooth browsing and effortless discovery of designs that resonate with your style.
User-friendly website: TeePublic's website is clean, well-organized, and easy to navigate. You can quickly find the products you're interested in, explore different categories, and discover new designs.
Intuitive search and browsing: TeePublic's search functionality enables you to filter designs based on keywords, categories, or artists. Additionally, the browsing experience is seamless, with clear categories and recommendations to help you find what you're looking for.
B. Design Personalization
TeePublic empowers customers to personalize their purchases, ensuring that each item is a unique reflection of their taste.
Customizing products: TeePublic's customization options allow you to personalize products to suit your preferences. You can choose the color, style, and size that best complements the design, enabling you to create a truly one-of-a-kind item.
Creating unique designs: TeePublic goes a step further by providing design tools that allow you to create your own artwork. Whether you're an artist yourself or simply want to add a personal touch, TeePublic offers the tools you need to bring your creative ideas to life.
C. Ordering and Delivery
TeePublic strives to provide a seamless and enjoyable shopping experience, from the moment you place your order to the delivery of your package.
Secure checkout process: TeePublic's checkout process is secure and user-friendly. Your personal and payment information is protected, ensuring a safe transaction.
Fast and reliable shipping: TeePublic partners with reputable shipping carriers to ensure prompt and reliable delivery. Whether you're ordering locally or internationally, you can expect your package to arrive in a timely manner.
IV. TeePublic Community
One of the most appealing aspects of TeePublic is its vibrant community of artists and art enthusiasts. TeePublic provides a platform for artists to showcase their work and engage with a supportive community, fostering an environment of creativity and collaboration.
A. Independent Artists
TeePublic offers a unique opportunity for independent artists to showcase their talent and reach a wider audience. By uploading their designs to TeePublic, artists gain exposure and the chance to earn royalties from their artwork.
Opportunity for artists: TeePublic provides a platform for artists to gain visibility and recognition. It allows them to share their creativity with a global audience, opening doors to new opportunities.
Earning royalties: TeePublic ensures that artists are rewarded for their hard work. Artists receive a commission on every sale, providing them with a source of income and encouraging them to continue creating amazing designs.
B. Engaged Community
TeePublic's community goes beyond the artists themselves. Users on the platform actively engage with the artwork, fostering a supportive and interactive environment.
Interaction and feedback: TeePublic encourages users to interact with artists by leaving comments, sharing designs, and providing feedback. This interaction creates a sense of community and allows artists to connect with their audience on a personal level.
Showcasing artwork: TeePublic regularly features designs and artists on their website and social media platforms. This exposure not only benefits the artists but also allows users to discover new talents and find designs that resonate with them.
V. TeePublic Pricing and Discounts
TeePublic aims to offer affordable prices without compromising on quality. They also provide regular promotions and discounts, making their products even more accessible.
A. Affordable Pricing
TeePublic strives to provide competitive prices, ensuring that quality designs and products are accessible to a wide range of customers.
Competitive prices: TeePublic offers products at reasonable prices, considering the high-quality materials and printing techniques used. This allows customers to enjoy unique designs without breaking the bank.
Value for money: TeePublic's commitment to quality ensures that customers receive products that not only look great but also stand the test of time. The combination of affordability and durability makes TeePublic a reliable choice.
B. Promotions and Sales
TeePublic regularly runs promotions and sales, offering customers the opportunity to purchase their favorite designs at discounted prices.
Limited-time discounts: TeePublic frequently offers limited-time discounts on selected designs or product categories. These time-sensitive offers allow customers to get their desired items at a reduced price.
Exclusive offers: TeePublic provides exclusive offers to subscribers and loyal customers. By subscribing to their newsletter or following their social media channels, you can stay updated on the latest promotions and take advantage of exclusive discounts.
VI. TeePublic Customer Support
TeePublic understands the importance of excellent customer support and ensures that customers can seek assistance whenever needed.
A. Help Center
TeePublic's Help Center serves as a comprehensive resource for customers, providing answers to frequently asked questions, guides, and troubleshooting tips.
FAQs and guides: TeePublic's Help Center features a wide range of FAQs and guides to address common queries and provide assistance. Whether you have questions about sizing, shipping, or design customization, you can find the information you need.
Troubleshooting: In case you encounter any issues with your order or the website, TeePublic's Help Center offers troubleshooting resources. These resources aim to resolve common problems and provide solutions, ensuring a smooth experience for customers.
B. Responsive Customer Service
TeePublic's customer service team is dedicated to providing timely and helpful assistance to customers, ensuring their satisfaction.
Contact options: TeePublic offers various contact options, including email and live chat, to facilitate communication between customers and the support team. This allows customers to reach out with their inquiries or concerns easily.
Timely assistance: TeePublic strives to respond to customer queries promptly and resolve any issues efficiently. Their customer service team is committed to providing a positive and satisfactory experience for every customer.
VII. Conclusion
TeePublic is a remarkable platform that brings together creativity, quality, and community. With its extensive design marketplace, customization options, commitment to top-notch products, and engaging user experience, TeePublic has become a favorite among those seeking unique designs and high-quality merchandise. Whether you're an artist looking to showcase your work or a customer searching for a way to express your individuality, TeePublic offers the perfect canvas for unleashing your creativity.
VIII. FAQs
Is TeePublic's artwork created by professional artists?

Yes, TeePublic hosts a community of both professional and independent artists who contribute their designs to the platform. This ensures a diverse range of styles and artwork.

Can I personalize the designs on TeePublic's products?

Absolutely! TeePublic provides customization options that allow you to choose the color, style, and placement of designs on various products. You can also create your own unique designs using TeePublic's design tools.

Do artists earn royalties from their designs on TeePublic?

Yes, artists receive a commission for every sale of their designs on TeePublic. This provides them with a source of income and incentivizes them to continue creating amazing artwork.

Does TeePublic offer international shipping?

Yes, TeePublic offers international shipping to many countries worldwide. You can select your preferred shipping destination during the checkout process.

Are there any discounts or promotions available on TeePublic?

TeePublic regularly offers discounts and promotions, including limited-time sales and exclusive offers for subscribers. By staying updated through their newsletter and social media channels, you can take advantage of these discounts and save on your purchases.