Introduction:
San Diego, a city known for its stunning beaches and vibrant culture, is also a paradise for families with kids. Exploring San Diego with kids can be an adventure filled with unforgettable experiences. Let's dive into the top seven unexpected and fuss-free ways to make the most of your family trip to this coastal gem.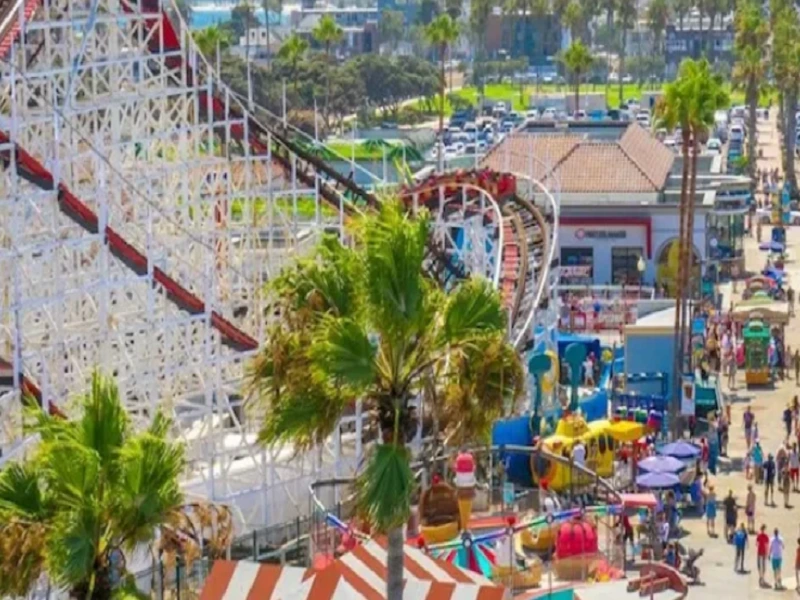 Discover the Magic of Balboa Park:
Balboa Park is a treasure trove of excitement for kids and adults alike. Its sprawling grounds are home to numerous attractions that will captivate young minds. The San Diego Air & Space Museum offers a glimpse into aviation history, while the Fleet Science Center makes learning fun with interactive exhibits. Don't miss the San Diego Model Railroad Museum, a delight for train enthusiasts of all ages.
A Day of Adventure at the San Diego Zoo:
A visit to San Diego wouldn't be complete without a trip to the world-renowned San Diego Zoo. With its diverse collection of animals from around the globe, the zoo is a captivating experience for kids. From the playful pandas to the majestic elephants, children will be mesmerized by the wildlife. Plan your day strategically and catch the entertaining animal shows that are sure to delight the whole family.
Exploring the Maritime Museum:
For little adventurers with a fascination for maritime history, the Maritime Museum is a must-visit. This interactive museum allows kids to step aboard historic ships, such as the Star of India and the USS Midway aircraft carrier. They can immerse themselves in the world of sailors and pirates while learning about the city's rich maritime heritage.
Seaport Village: Where Fun and Food Collide:
Seaport Village is a vibrant waterfront destination offering a plethora of activities and delicious dining options for families. Stroll along the picturesque boardwalk and enjoy street performances, unique shops, and tempting treats like ice cream and freshly baked pretzels. Kids can take a ride on the historic carousel or watch colorful kites dancing in the sky.
Unforgettable Beach Days:
San Diego's beautiful beaches are perfect for a day of family fun. Build sandcastles, fly kites, or simply splash in the waves at Coronado Beach. For a more adventurous experience, head to La Jolla Shores, where kids can explore tide pools teeming with marine life. Remember to bring sunscreen and beach toys for an unforgettable day by the sea.
Adventure at LEGOLAND California Resort:
LEGO enthusiasts will be in heaven at LEGOLAND California Resort. This theme park is a whimsical wonderland featuring larger-than-life LEGO sculptures and rides tailored for kids of all ages. From the thrilling roller coasters to the water park's splash zones, there's something for everyone. Kids can even earn their official LEGOLAND driver's license at the Driving School attraction.
Discovering the Wonder of Birch Aquarium:
Take your little marine biologists to the Birch Aquarium for an educational and awe-inspiring experience. The aquarium showcases a variety of marine life, including playful sea otters and mesmerizing jellyfish. Don't miss the interactive tide pools, where kids can touch sea stars and hermit crabs, gaining a deeper appreciation for ocean ecosystems.
Embrace Nature at Torrey Pines State Natural Reserve:
Escape the hustle and bustle of the city by exploring the natural beauty of Torrey Pines State Natural Reserve. Hike along scenic trails, and your kids will feel like intrepid explorers surrounded by the unique flora and fauna of this coastal reserve. The reserve offers breathtaking views of the ocean, making it an ideal spot for family picnics.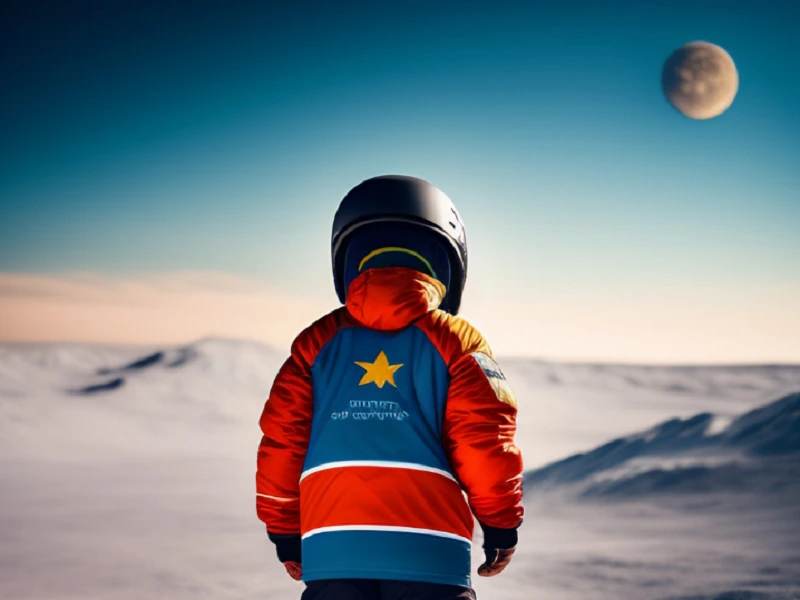 Thrills and Excitement at Belmont Park:
Belmont Park is a classic amusement park that provides endless fun for families. With its historic Giant Dipper roller coaster and other exhilarating rides, kids can experience the thrill of a lifetime. The park also features arcade games and mini-golf, ensuring a day full of laughter and joy for all.
Cultural Immersion at Old Town San Diego:
Travel back in time with your kids as you explore Old Town San Diego, the birthplace of California. This historic neighborhood preserves the city's early history, and your family can take guided tours to learn about the region's past. Witness the art of tortilla-making, and enjoy live performances by talented mariachi bands.
Enjoying Water Sports at Mission Bay:
Mission Bay offers a wide range of water activities suitable for families. Kids can try their hand at paddleboarding, kayaking, or even sailing in the calm waters of the bay. Water sports provide an excellent opportunity for bonding and creating cherished memories.
Delightful Shopping and Dining at Liberty Station:
Liberty Station is a repurposed naval training center that now houses shops, art galleries, and eateries. The Liberty Public Market is a food lover's paradise, with diverse cuisines to satisfy even the pickiest eaters. Stroll through the outdoor art installations and let your kids' imaginations run wild.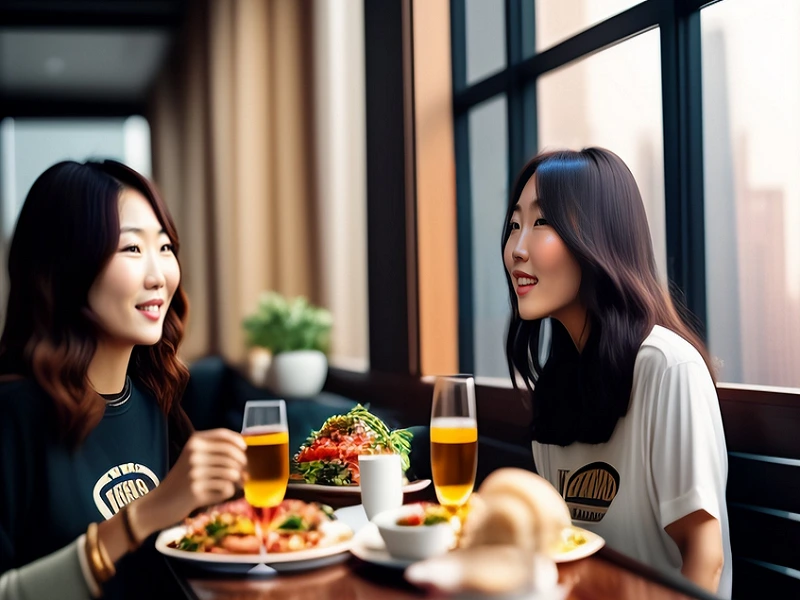 Exploring the World of Science at Fleet Science Center:
Foster your kids' curiosity at the Fleet Science Center, where interactive exhibits and hands-on activities make learning fun. Children can explore scientific concepts through play and experimentation, igniting a passion for discovery.
Conclusion:
San Diego is an enchanting city with countless family-friendly adventures waiting to be explored. Whether it's discovering the wonders of Balboa Park, embarking on a thrilling safari at the San Diego Zoo, or embracing nature at Torrey Pines State Natural Reserve, there's something for every family in this vibrant city. Make memories that will last a lifetime as you immerse yourselves in the charm of San Diego with your kids.
FAQs (Frequently Asked Questions):
Is San Diego a family-friendly destination?

Absolutely! San Diego offers a plethora of family-friendly attractions and activities suitable for kids of all ages.

What is the best time to visit San Diego with kids?

The best time to visit is during the mild seasons of spring and fall when the weather is pleasant for outdoor activities.

Are there any free attractions for kids in San Diego?

Yes, many parks, beaches, and cultural sites offer free or low-cost admission for families.

What are some indoor activities for kids in San Diego during hot weather?

The San Diego Zoo, Fleet Science Center, and various museums offer indoor entertainment and learning opportunities.

Are strollers available for rent at major attractions?

Yes, most major attractions offer stroller rentals for families with young children.
Remember to enjoy your time in San Diego and capture those special moments with your kids as you explore this beautiful city together!