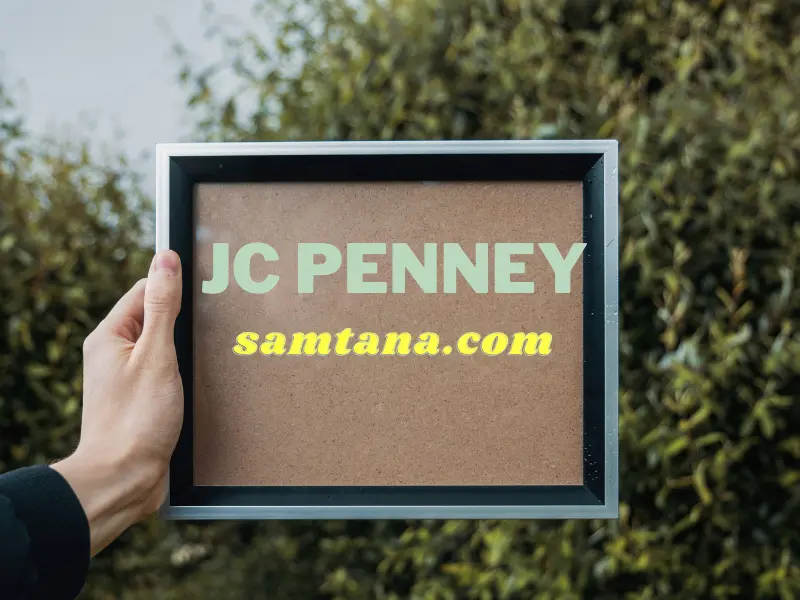 Introduction to JC Penney
JC Penney is a well-known American department store chain that has been a staple in the retail industry for over a century. Established in 1902, the company has grown to become one of the largest department store chains in the United States. With a strong focus on providing quality merchandise and exceptional customer service, JC Penney has built a loyal customer base over the years.
History of JC Penney
The history of JC Penney dates back to its founder, James Cash Penney. He opened the first store in Kemmerer, Wyoming, with a vision to create a store that would cater to the needs of the local community. The store's success led to the expansion of the JC Penney chain, with new stores opening across the country.
JC Penney's Brand and Values
JC Penney has cultivated a brand that stands for quality, affordability, and style. The company aims to provide customers with a wide range of products that meet their everyday needs, from clothing and accessories to home goods and beauty products. JC Penney's values revolve around integrity, respect, and a commitment to customer satisfaction.
Product Range and Offerings
JC Penney offers a diverse product range that caters to different customer segments. The store features clothing and apparel for men, women, and children, including a variety of brands and styles. Additionally, JC Penney provides home furnishings, electronics, appliances, beauty products, and more. The company constantly updates its offerings to keep up with evolving consumer preferences.
JC Penney's Online Presence and E-commerce Strategy
Recognizing the importance of e-commerce, JC Penney has developed a strong online presence. The company's website offers a user-friendly interface, allowing customers to browse and purchase products online. JC Penney has also invested in digital marketing strategies to enhance its online visibility and reach a wider audience.
JC Penney's Store Experience and Customer Service
JC Penney aims to create a pleasant shopping experience for its customers. The stores are designed to be inviting and well-organized, making it easy for customers to navigate and find what they need. The company also places great emphasis on customer service, training its staff to provide assistance and ensure customer satisfaction.
Competitive Landscape in the Retail Industry
The retail industry is highly competitive, with numerous players vying for customers' attention. JC Penney faces competition from other department stores, as well as online retailers. To stay competitive, JC Penney focuses on offering unique product selections, competitive pricing, and exceptional customer service.
JC Penney's Marketing and Advertising Campaigns
JC Penney's marketing and advertising campaigns play a crucial role in promoting its brand and attracting customers. The company uses various channels, including television, digital media, and print advertising, to showcase its products and special offers. JC Penney also collaborates with celebrities and influencers to create buzz and engage with its target audience.
Community Involvement and Corporate Social Responsibility
JC Penney is committed to giving back to the community and being socially responsible. The company actively participates in philanthropic initiatives and supports organizations that focus on education, health, and other social causes. JC Penney's involvement in community outreach programs helps foster positive relationships with customers and the communities it serves.
JC Penney's Financial Performance and Challenges
In recent years, JC Penney has faced financial challenges due to changing consumer shopping habits and increased competition. The company has seen a decline in sales and profitability, leading to store closures and restructuring efforts. JC Penney is focused on implementing strategies to improve its financial performance and regain market share.
JC Penney's Strategies for Revival and Turnaround
To revive and turn around its business, JC Penney has implemented several strategies. The company is investing in digital transformation to enhance its online presence and streamline its operations. JC Penney is also working on improving its product assortment, optimizing its store footprint, and strengthening its customer loyalty programs.
Conclusion
JC Penney continues to be an iconic name in the retail industry, with a rich history and a commitment to providing quality products and services. While facing challenges in recent years, the company is determined to adapt and thrive in an evolving retail landscape. With a focus on customer-centric strategies, JC Penney aims to regain its position as a trusted and beloved department store chain.
If you are looking for kids' clothing, accessories, and shoes at unbeatable prices, you will love JCPenney. This store has great deals on everything from casual wear and denim to swimwear and activewear for girls and boys. You can shop online or in-store and find top brands like Arizona, Levi's, Nike, and more. Plus, you can enjoy their sales, coupons, and red zone clearance deals to save even more on your kids' fashion.Check out their red zone clearance deals here.
FAQ 1: Is JC Penney only a clothing store?
No, JC Penney offers a diverse range of products, including clothing, home goods, electronics, appliances, and more.
FAQ 2: Does JC Penney offer online shopping?
Yes, JC Penney has a comprehensive online shopping platform where customers can browse and purchase products.
FAQ 3: What is JC Penney's return policy?
JC Penney's return policy allows customers to return most items within a specified time frame, accompanied by a receipt or proof of purchase.
FAQ 4: How many JC Penney stores are there?
As of [date], JC Penney operates [number] stores across [number] states in the United States.
FAQ 5: Does JC Penney have a loyalty program?
Yes, JC Penney offers a loyalty program called [name]. Members can enjoy various benefits, including exclusive discounts, rewards, and special promotions.