How To Start A Business: Starting a business can be a daunting task. But with the right information, it can be a lot easier than you think. In this guide, we will walk you through the process of starting your own business from scratch.
Starting A New Business: A Simple Checklist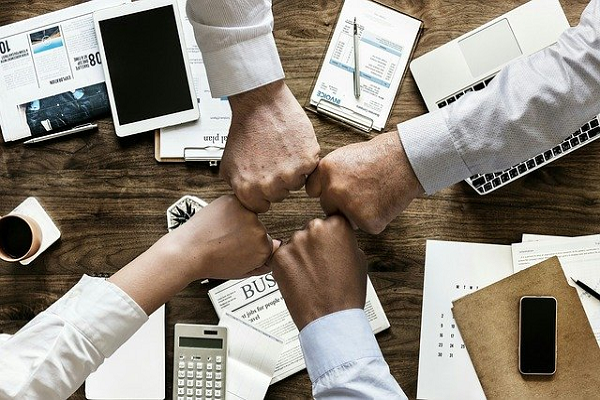 Research Your Business Idea
Before starting your own business, it is important to do your research. There are many different types of businesses and it can be daunting to figure out which one is the best fit for you. The following tips can help you get started:
1. Talk to family and friends – They are likely to have some great insights about what they do and don't like about their current businesses. This information can help you develop a business idea that resonates with you.
2. Get an idea of what people in your industry are doing – Go online and search for articles, blog posts, or videos about businesses in your industry. This will give you a better understanding of the challenges and opportunities that are out there.
Write a Business Plan
A business plan is a critical document for any business. It helps you articulate your business goals, strategies, and objectives; assess your current situation; and make projections about future growth. A good plan will also identify key resources (e.g., money, people, facilities) needed to achieve your goals and outline how you will acquire them.
The best way to develop a business plan is to start by answering these three questions: What are my company's core values? What are my company's goals? What are the steps I need to take to achieve my goals? Once you have a good understanding of your company's mission and vision, it's time to develop specific strategies and plans to achieve those objectives.
Choose the Right Business Structure
There are a variety of business structures that can be used to start and operate a business. The most important factor to consider is the type of business you are planning to start. Below are some of the most common business structures:
1. Sole Proprietorship: This is the simplest type of business structure and is owned and operated by one individual. There are no partners, shareholders, or employees involved in this type of business. All profits and losses are attributed solely to the proprietor.
2. Partnership: A business partnership is a type of business structure in which two or more individuals jointly own and operate the company. Each partner has an equal share in the profits and losses incurred by the company, and partners may also agree to share management responsibilities.
Register Your Business and Obtain Necessary Licenses and Permits
Registering your business is the first step in starting up. You will need to gather important documents such as a business license, insurance policies, and tax paperwork. You will also need to register your business with the state or local government. This will ensure that you are complying with all applicable regulations. Finally, you will need to obtain any necessary permits and licenses from the government. By following these steps, you can start up your business with confidence.
Set Up Your Business Bank Account and Credit Card Accounts
When setting up your business bank account and credit card accounts, it is important to make sure that you are following the appropriate guidelines. Make sure to open an account with a reputable bank, and be sure to keep your business banking information confidential. Additionally, it is important to monitor your credit score so that you can ensure that you are getting the best possible terms on loans and credit cards.
Market Your Business
When you have your business idea figured out and have a good product or service to offer, the next step is to find a way to get the word out there. There are many ways to do this, and it all depends on what works best for your business. Some common methods include advertising, networking, and public relations. It's important to choose the right approach for your business and to use resources that will help you reach your target market.
Start Making Money!
Now that you have a business idea and have started the process of setting it up, the next step is to start generating revenue. There are many ways to do this, and the most important thing is to find what works best for your business. Here are some tips on how to start making money:
1. Get organized. Having a system in place will help you stay on track and make sure you're billing your clients correctly. You can use software like QuickBooks or FreshBooks to manage your finances and keep track of your sales figures.
2. Don't be afraid to advertise your business. Advertise in local newspapers, online directories, and social media platforms like Facebook and LinkedIn.
Conclusion
Starting a business is not easy, but it is definitely worth it. With hard work and dedication, you can achieve anything you set your mind to. Thank you for choosing us as your guide to starting a business!