Shopping online has become increasingly popular, offering convenience and a wide range of products at the click of a button. Wish.com is an online marketplace that has gained significant popularity in recent years due to its extensive selection of items and attractive pricing structure. In this comprehensive guide, we will take you through the ins and outs of shopping on Wish.com, ensuring a smooth and enjoyable experience.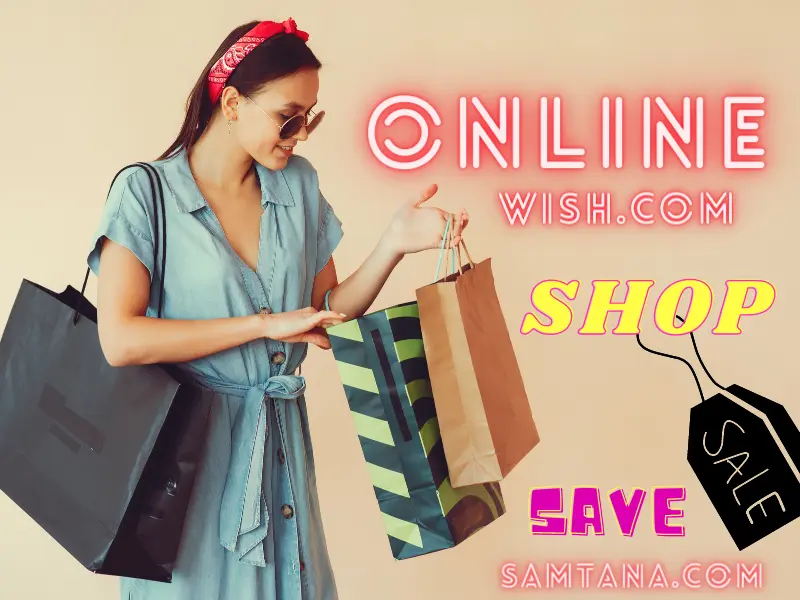 What is Wish.com?
Wish.com is an online marketplace that connects sellers from around the world with potential buyers. It offers an extensive range of products, including electronics, clothing, home decor, accessories, and much more. What makes Wish.com unique is its pricing structure, which allows sellers to offer products at heavily discounted prices. This makes it an attractive platform for shoppers looking for affordable deals and unique items.
Creating an Account
To get started on Wish.com, the first step is to create an account. Simply visit the Wish.com website or download the app and click on the "Sign Up" button. Fill in the required information, such as your email address, name, and password. It's important to provide accurate information to ensure smooth communication and delivery of your orders. Creating an account also offers benefits like personalized recommendations and order tracking.
Browsing and Searching for Products
Once you have created an account, you can start browsing and searching for products on Wish.com. The website and app provide a user-friendly interface with various categories and filters to narrow down your search. You can explore categories such as electronics, fashion, home goods, and more. Utilize the search bar to find specific items or brands. It's important to read the product descriptions, check the photos, and go through customer reviews to make informed decisions.
Placing an Order
Found something you like? Placing an order on Wish.com is a simple process. Select the desired item, choose the quantity and specifications if applicable, and click on the "Buy" or "Add to Cart" button. Review your order details, including size, color, and shipping address, before confirming the purchase. Wish.com supports various payment methods, including credit cards, PayPal, and more. It's recommended to review the total cost, including shipping fees, before finalizing your order.
Shipping and Delivery
After placing an order, the next step is shipping and delivery. Wish.com works with sellers worldwide, which means shipping times may vary depending on the location. Each product listing provides an estimated delivery time, so it's important to check this information before making a purchase. Wish.com offers different shipping options, including standard and expedited shipping. You can track your order through the website or app to stay updated on its progress.
Returns and Refunds
In the event that you're not satisfied with your purchase, Wish.com has a return policy in place. It's important to familiarize yourself with the terms and conditions of returns for each product. If eligible, you can initiate a return or refund request within a specified period. The process involves providing relevant details and supporting evidence, such as photos or videos, to demonstrate the issue with the item. Wish.com aims to resolve such matters promptly and satisfactorily.
Dealing with Customer Support
Should you encounter any issues or have inquiries while shopping on Wish.com, customer support is readily available. You can reach out to them through various channels, such as email or live chat. When contacting customer support, it's important to provide clear and concise information about the problem you're facing. Maintain a polite and respectful tone to ensure effective communication and a better chance of resolving your issue.
Safety and Security
While shopping on Wish.com, it's essential to prioritize safety and security. Wish.com takes several measures to protect its customers, such as encryption of personal and financial data. However, it's still important to be cautious when sharing sensitive information online. Ensure that you are on a secure network and avoid sharing unnecessary personal details. If a deal seems too good to be true, exercise caution and do thorough research before making a purchase.
Tips for a Successful Shopping Experience
To make the most out of your shopping experience on Wish.com, here are some additional tips:
Read product reviews: Before making a purchase, take the time to read reviews from other buyers. This will give you insights into the quality and authenticity of the product.
Check seller ratings: Wish.com has a rating system for sellers. Higher-rated sellers are more likely to provide a positive shopping experience and offer quality products.
Be patient with shipping: Keep in mind that products from Wish.com may take longer to arrive due to international shipping. Patience is key, and tracking your order will help you stay updated.
Utilize filters and categories: Wish.com offers various filters and categories to help you find the right products. Use them to narrow down your search and discover items that match your preferences.
Compare prices and options: Before making a final decision, compare prices and options across different sellers. This will help you find the best deal and choose the product that suits your needs.
Conclusion
Shopping on Wish.com can be an exciting and rewarding experience, thanks to its extensive product range and attractive pricing structure. By following the tips and guidelines outlined in this comprehensive guide, you can navigate the platform with confidence and make informed purchasing decisions. Remember to prioritize safety, read product descriptions and reviews, and utilize the available resources to ensure a successful shopping experience.
FAQs
Is Wish.com a legitimate website? Yes, Wish.com is a legitimate online marketplace that connects buyers and sellers. However, it's important to exercise caution, read reviews, and check seller ratings before making a purchase.
How can I track my order on Wish.com? You can track your order on Wish.com by visiting the "Order History" section of your account. There, you will find information and updates on the status of your shipment.
Can I cancel an order on Wish.com? Yes, you can cancel an order on Wish.com if it hasn't been shipped yet. Visit the "Order History" section, select the order you want to cancel, and follow the provided instructions.
Are the products on Wish.com authentic? Wish.com offers a wide range of products, including both branded and unbranded items. It's important to read product descriptions, reviews, and check seller ratings to determine the authenticity and quality of the products.
What should I do if I receive a faulty or damaged item? If you receive a faulty or damaged item from Wish.com, you can initiate a return or refund request. Provide the necessary details and evidence, and Wish.com will assist you in resolving the issue.