Best Shoes Brands in the World
When it comes to footwear, choosing the right brand can make all the difference in terms of quality, comfort, and style. In this article, we will explore some of the best shoe brands available, each with its own unique offerings. Whether you're an athlete looking for performance shoes or a fashion-conscious individual seeking stylish footwear, these brands have you covered.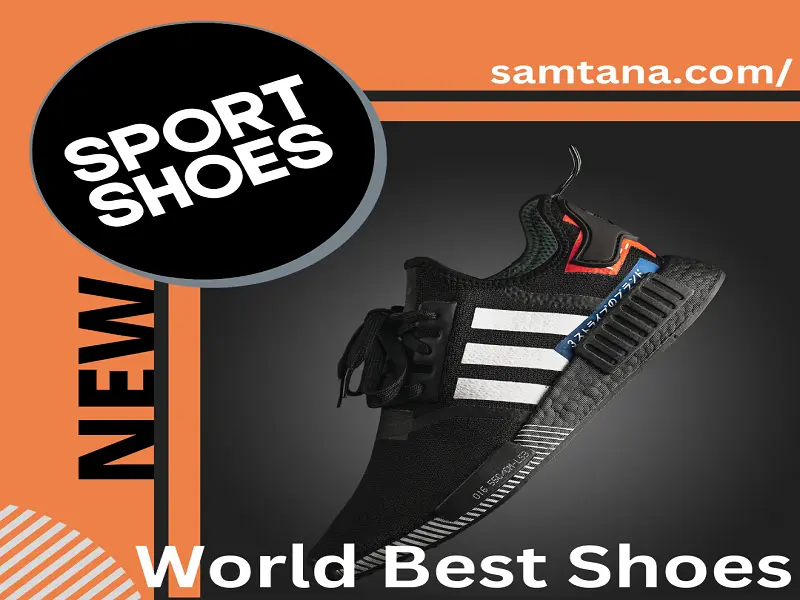 1. Nike
Nike is a global leader in athletic footwear and apparel. With a strong emphasis on innovation and performance, Nike offers a wide range of sports shoes for activities such as running, basketball, soccer, and more. Their commitment to quality and cutting-edge technology has made them a top choice for athletes around the world.
2. Adidas
Another renowned sports shoe brand, Adidas blends style and functionality seamlessly. Their diverse collection includes athletic shoes for various sports as well as casual wear. Adidas is known for its iconic designs, commitment to sustainability, and collaborations with notable celebrities and designers.
3. Converse
Converse is synonymous with timeless style and the iconic canvas sneaker. Their most famous model, the Chuck Taylor All Star, has been a fashion staple for decades. Converse offers a range of classic and contemporary designs, appealing to both the young and the young at heart.
4. Vans
Vans is primarily known for its skateboarding shoes, but the brand has expanded its offerings to include a wide variety of casual and lifestyle footwear. Their signature slip-on and Old Skool models have become fashion statements and continue to be popular among skaters, artists, and trendsetters.
5. Puma
Puma is a global sports brand that combines performance with style. Their athletic shoes cater to various sports disciplines, including running, soccer, golf, and more. Puma is known for its sleek designs, use of cutting-edge materials, and collaborations with renowned athletes and designers.
6. New Balance
New Balance has earned a reputation for its focus on comfort and support. The brand is particularly recognized for its running and walking shoes, which often feature advanced cushioning and stability technologies. New Balance also offers a wide range of sizes, including options for wider feet.
7. Reebok
Reebok is a well-established brand that offers a diverse range of athletic shoes. Their footwear excels in cross-training and fitness activities, combining performance with style. Reebok has a rich heritage in sports and fitness and continues to innovate with new designs and technologies.
8. Timberland
Timberland is renowned for its rugged and durable footwear, especially its iconic work boots. While primarily known for their sturdy construction and outdoor functionality, Timberland also offers a selection of casual and fashion-oriented shoes. Their commitment to quality and sustainability sets them apart.
9. Dr. Martens
Dr. Martens is famous for its distinctive boots and shoes that have become a symbol of rebellious style. Known for their durability and unique designs, Dr. Martens footwear has found a place in various subcultures. From classic black leather boots to vibrant colored shoes, they offer something for every fashion enthusiast.
10. Gucci
As a luxury brand, Gucci represents elegance and sophistication. While primarily known for their high-end fashion accessories, Gucci also offers a range of luxurious shoes. Crafted with meticulous attention to detail and featuring exquisite materials, Gucci shoes are a symbol of prestige and refined taste.
11. Other Notable Brands
In addition to the aforementioned brands, there are several other notable shoe brands worth mentioning. These include ASICS, Salomon, Under Armour, Skechers, Clarks, Cole Haan, Birkenstock, and many more. Each brand brings its unique style and functionality to cater to different preferences and needs.
12. Factors to Consider when Choosing a Shoe Brand
When selecting a shoe brand, it's essential to consider various factors to ensure you make the right choice. These factors include:
a) Comfort and Fit:
Finding shoes that fit well and provide adequate comfort is crucial for overall foot health and enjoyment.
b) Purpose and Usage:
Consider the intended use of the shoes. Are they for sports, casual wear, or formal occasions? Different brands excel in different areas.
c) Quality and Durability:
Look for brands known for their quality craftsmanship and long-lasting materials to ensure your shoes withstand regular wear and tear.
d) Style and Design:
Personal style preferences play a significant role. Choose a brand that aligns with your aesthetic sensibilities.
e) Price and Value:
Consider your budget and balance it with the value provided by the brand. Some brands offer excellent quality at affordable prices, while others command a premium for their exclusivity.
Conclusion
Selecting the right shoe brand is a personal choice that depends on individual preferences and needs. The best shoe brands in the world, such as Nike, Adidas, Converse, Vans, Puma, and many others, offer a diverse range of options to cater to different styles and activities. By considering factors like comfort, purpose, quality, style, and value, you can make an informed decision and find the perfect pair of shoes to suit your requirements.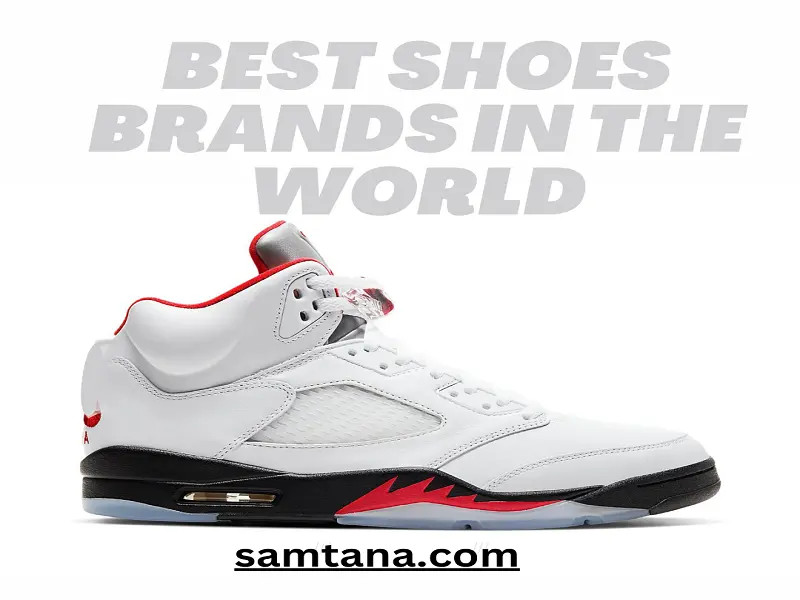 FAQs
1. Are these shoe brands suitable for both men and women? Yes, all the mentioned brands offer footwear options for both men and women, ensuring a wide range of choices.
2. Are these brands available worldwide? Yes, these brands have a global presence and can be found in various countries through their official stores, authorized retailers, and online platforms.
3. Do these brands offer shoe sizes for wider feet? Yes, many of the mentioned brands, such as New Balance, provide options for wider feet, ensuring a comfortable fit for individuals with broader foot dimensions.
4. Are these shoe brands environmentally conscious? Several brands mentioned, including Adidas, Puma, and Timberland, have made significant efforts towards sustainability and environmental responsibility in their manufacturing processes and material sourcing.
5. Can these shoes be used for sports activities? Yes, most of the shoe brands mentioned offer specialized athletic footwear designed for various sports and activities, providing the necessary support, cushioning, and traction required for optimal performance.
Remember, when choosing the best shoe brand for yourself, it's essential to consider your specific needs, preferences, and budget. With the wide range of options available, you're sure to find the perfect pair of shoes that align with your style, comfort, and performance requirements.